I used to make Flash games. They're still playable!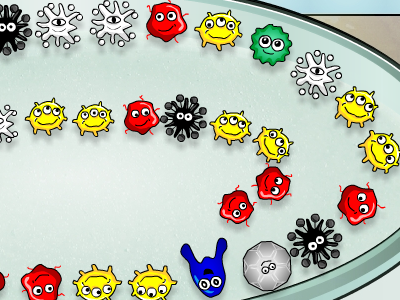 Petri Lab – A cute and brainy puzzle game. All the bacteria interact with each other in different ways and it's up to you to make a super-germ!
---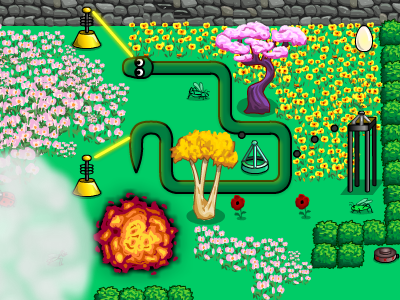 Snake Defense – A blend of snake and reverse tower defense! With 7 special moves, 20+ towers, 20+ achievements, RPG-type leveling up, 2 secret rooms, a minigame, and more!
---
Cannibal Cuisine  – A time management game wherein you run a shady pie shop.
---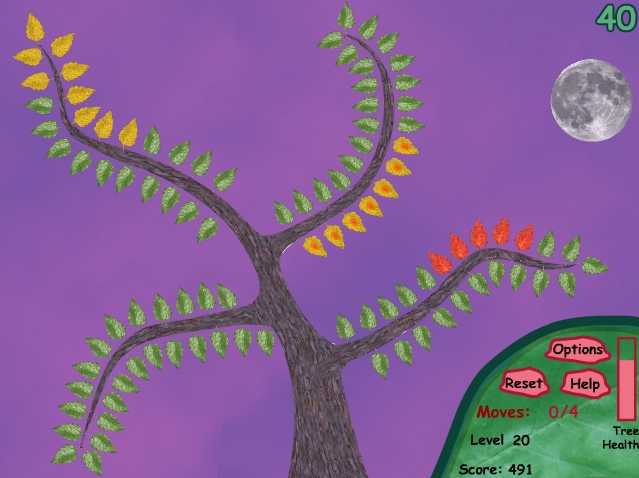 Leaf Blight – This game is a little older, but is still my favorite of the games I've made (despite the use of Comic Sans!).  It's a logic puzzle game in which you need to strategically pluck blighted leaves from trees.
---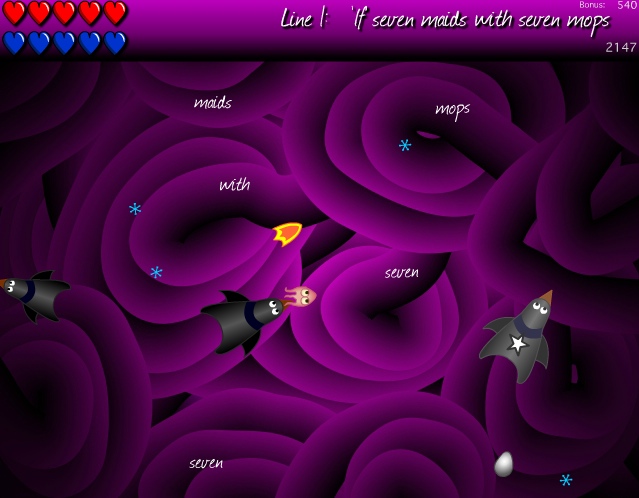 Poetry in Brownian Motion – A Lewis Carroll poem gets lost in the belly of a Jabberwock!
---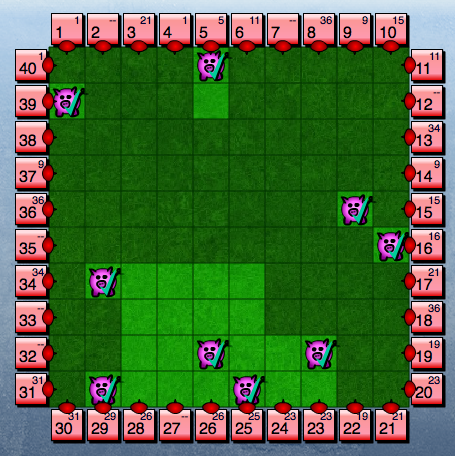 Pig Puzzle – a deceptively difficult puzzle game, wherein you must find the pigs on a field… with logic and/or lasers.